Services
Bay Auto Care is a full service preventative maintenance and automotive repair center.
We provide 1st Rate Service and repair to all foreign and domestic vehicles.
Take advantage of our "Buy Four – Get a $25 Credit for your Fifth" Oil Change Program. It's our reward to you by saying thank you for letting us serve you time after time!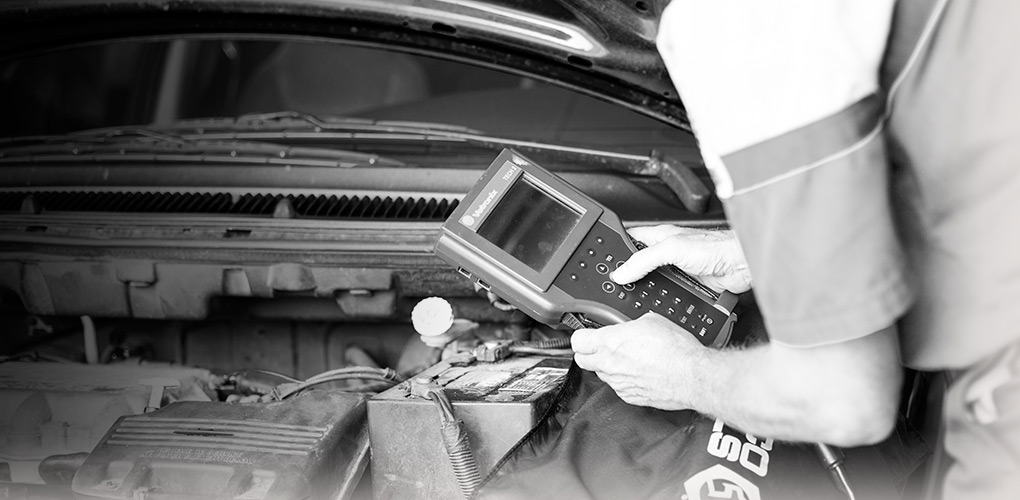 Services Offered
Oil Changes
We don't just concentrate on a "10-minute oil change," to get you in and out. Our technicians are trained to inspect your vehicle for safety, so that we may notify you of any potential danger of a worn part, or other safety concern.
Our oil changes always come with a quality A/C Delco oil filter and high grade, up-to-date oil. We carry our regular "bulk" oil, semi-synthetic oil, and full-synthetic oil.
We want to protect your engine and our goal is to keep it going to over 200,000 miles. Oil changes are key to keeping a healthy, long running engine – with our trained technicians and quality parts, you can't go wrong with our oil changes!
Diagnostics
Check engine light on? We can help you diagnose it!
Our crew has over 60 years combined experience. We can diagnose it right the 1st time.
NOTE: Avoid the quick code check and part guessing other shops will do; they are likely not diagnosing your problem. We can diagnose and pinpoint your problem – it will save you money and time. It takes up-to-date equipment to diagnose computer/sensor problems – we have them!
Other Diagnostic Services:
Engine Noises
Electrical – windows, wipers inoperable, etc.
ABS Systems
and many, many more!
Tune-up / Performance
A "tune-up" on today's modern automobiles can be an over-used term. What defines a tune-up? There are many different answers to this question.
We at Bay Auto Care can let you know what your vehicle needs. Your problem may not even be related to changing spark plugs. There are sensors on vehicles today that can malfunction at any time.
Is your car not performing properly? From engine misses, hard starting, to poor fuel economy, we know how to help. Need your computer reprogrammed? We have the equipment to help update it for most GM, Ford, and Chrysler vehicles!
Heavy & Light Duty Repair
Need an engine? We use quality Jasper engines – now guaranteed 3 years or 100,000 miles!
Or, you may just need a new wiper blade. – From light to heavy duty repairs, we cover it all!
Electrical
Keep popping a fuse? Power windows go down, but not up? Wipers only work when they want to?
We have some of the best technicians around to help fix all of the strange electrical problems.
Heating and Cooling
Our staff wants to help you avoid breakdowns in Winter and Summer.
Have no heat? Sick of freezing in your vehicle? We can fix that!
According to a Department of Transportation survey, the number one cause for on-the-road failure, other than flat tires and running out of fuel, is cooling system failure.
Call us today to make sure this doesn't become a problem for you! (989)684-2000
Air Conditioning
Beat the Heat!
Have us recharge your vehicle and get you cooled off.
Keep recharging the A/C and it doesn't last?
We have the equipment to find the leak and save you time and money!
Steering and Suspension
Did you know… A vehicle with just one 50% degraded shock can increase stopping distance by an average of 10 feet at 60mph?
Have a "clunk" noise and can't stand it? Have us check it out for you today!
From shocks and struts – to ball joints, tie rods, and rack & pinion – we have got you covered!
Brakes and Exhaust
At Bay Auto Care, we believe in Safety-1st.
This is why we are so thorough on our brake services; we take the extra time needed to make sure you stop right and stop now.
From loud exhaust systems, to plugged exhaust (no power), we can quiet you down and bring back that power today!
Maintenance
At Bay Auto Care, we believe maintenance means peace of mind. Maintain it before it breaks!
Coolant, power steering, transmission, differentials, or fuel systems – we can service them and keep them clean!
Also, take advantage of our "Buy 4 – Get a $25 Credit for your Fifth" oil change program. It's our reward to you for coming back!
Contact us for details